The Rover

2014

Director: David Michod
Action Drama Science Fiction
In the near future, mankind's greed and excesses have pushed civilization to the breaking point. Society is in decline, and the rule of law has disintegrated. Hardened drifter Eric (Guy Pearce) wanders across this danger...
Guy Pearce, Robert Pattinson, Scoot McNairy, David Field
The Hurt Locker

2008

Director: Kathryn Bigelow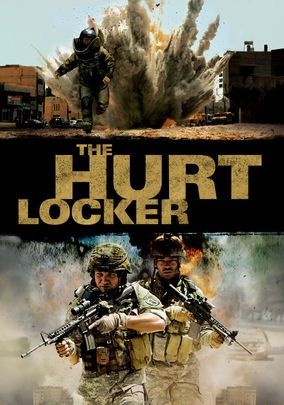 Drama Thriller
Staff Sgt. William James (Jeremy Renner), Sgt. J.T. Sanborn (Anthony Mackie) and Specialist Owen Eldridge (Brian Geraghty) are members of a bomb-disposal unit in Baghdad. As their tour of duty enters its final weeks, the...
Jeremy Renner, Anthony Mackie, Brian Geraghty, Guy Pearce
L.A. Confidential

1997

Director: Curtis Hanson
Drama Thriller
Three policemen, each with his own motives and obsessions, tackle the corruption surrounding an unsolved murder at a downtown Los Angeles coffee shop in the early 1950s. Detective Lieutenant Exley (Guy Pearce), the son o...
Kevin Spacey, Guy Pearce, Danny DeVito, James Cromwell
The Adventures of Priscilla, Queen of the Desert

1994

Director: Stephan Elliott
Comedy Drama Gay/Lesbian
Stephan Elliott's inimitable story about "a cock in a frock on a rock" features macho British actor, Terence Stamp, playing against type as Bernadette, an aging transsexual who hits the road in a bright lavender sc...
Guy Pearce, Terence Stamp, Hugo Weaving, Bill Hunter