The Manchurian Candidate

2004

Director: Jonathan Demme
Thriller
Years after his squad was ambushed during the Gulf War, Major Ben Marco (Denzel Washington) finds himself having terrible nightmares. He begins to doubt that his fellow squad-mate Sergeant Raymond Shaw (Liev Schreiber), ...
Denzel Washington, Meryl Streep, Liev Schreiber, Jeffrey Wright
Goon: Last of the Enforcers

2017

Director: Jay Baruchel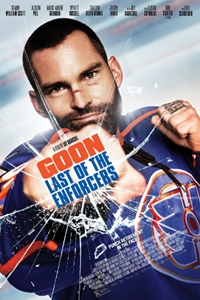 Comedy
A lockout has reunited old teammates and brought a crew of new players to the bench for the Halifax Highlanders. Sidelined after one too many hits and now married with a baby on the way, Doug "The Thug" Glatt hangs up hi...
Seann William Scott, Elisha Cathbert, Jay Baruchel, Liev Schreiber
Scream 3

2000

Director: Wes Craven
Horror
A murdering spree begins to happen again, this time its targeted toward the original Woodsboro survivors and those associated with the movie inside a movie, 'Stab 3'. Sydney must face the demons of her past to stop the k...
Neve Campbell, David Arquette, Courtney Cox, Patrick Dempsey, Parker Posey, Liev Schreiber, Jenny McCarthy, Carrie Fisher